Take a first Step Towards a
Great Success

Pay Only When You Get A Job
Learn Now, Pay Later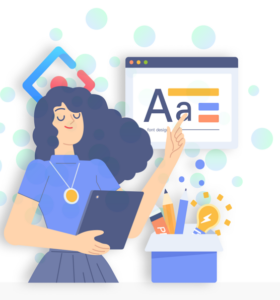 1) Quick Results
Our expert trainers design highly engaging and effective lessons for quick results. Learn and retain new skills rapidly with us.
2) Get Support
We provide consistent support throughout your journey. Our team of trainers and support staff offer help with lessons, progress tracking, and motivation. 
3)  Live Project
Our training programs include live projects to facilitate practical learning. Working on real projects with actual clients enables you to apply learned skills in real-world. 
4) Support
Get the skills you need for career success with our tailored training programs. Our placement support team boosts confidence with resume building, job hunting, and interview prep.
Build your successful career with us!
APPLICATION
Fill Application is the first step in the course admission process, where you submit required documents and personal information to be considered for admission
ENTRENCE TEST
Entrance test is a crucial step in the course admission process, assessing a candidate's aptitude, knowledge and skills for the desired course.
INTERVIEW
Interview is an important aspect of the course admission process, where candidate's abilities, strengths, goals and motivation are evaluated by a FOSS Workshop Panel.
TAKE ADMISSION
Admissions open for top-rated courses. Apply now to secure your spot. Easy online process. Limited seats available. Get personalized support. Start your journey to success.
GET PLACED
Join our program, enhance your skills, and get placed in top companies. Guaranteed job placement assistance. Network with industry leaders. Build your professional portfolio. Start your career with confidence.